Anne-Katrin Pröbstel receives Ellermann-Award 2020 from the Swiss Neurological Society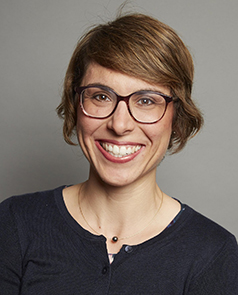 Anne-Katrin Pröbstel, project leader in the Clinical Neuroimmunology group at the DBM and Neurology resident at the University Hospital Basel, is the recipient of the Ellermann-Prize in Neurology 2020. She is honored for her work on the role of B cells and antibodies and the influence of gut microbiota on immune cells in multiple sclerosis.
The Swiss Neurological Society awards the Ellermann-Prize of the Mogens and Wilhelm Ellermann-Stiftung for seminal research achievements in the field of neurological sciences. The award, given every two years for the seventeenth time this year, is endowed with 20'000 CHF. The award ceremony will take place on November 20 during the Annual Meeting of the Swiss Neurological Society in Interlaken.