Anne-Katrin Pröbstel receives the 2021 Fritz-and-Ursula-Melchers-Postdoctoral Prize from the German Society of Immunology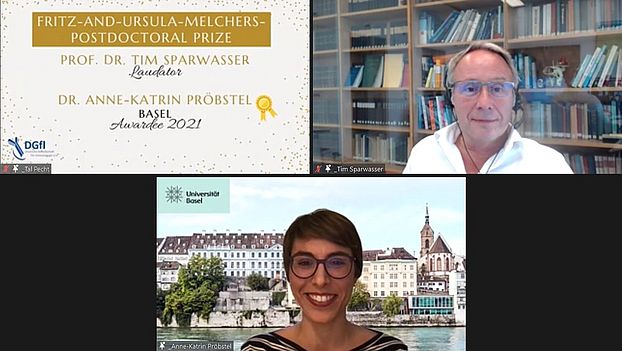 Anne-Katrin Pröbstel, SNF Eccellenza Professor and research group leader at the Department of Biomedicine and senior physician in the Department of Neurology at the University Hospital Basel has been awarded with the Fritz-and-Ursula-Melchers-Prize from the German Society of Immunology. She is honored for her work on the identification of a novel subset of gut originating anti-inflammatory B cells in multiple sclerosis.
The prize, donated by Fritz and Ursula Melchers and endowed with 1500 Euros, is awarded to postdocs for their achievements in the field of immunology. Fritz Melchers was a longstanding director of the "Basel Institute for Immunology" and is a founding and honorary member of the German Society for Immunology. He is particularly noted for his groundbreaking research which was critical for our understanding of the maturation of antibody-secreting B lymphocytes.