Equipment
The facility is equipped with all the necessary devices to perform the basic histology techniques.
---
Paraffin Sample Processing
Tissue Processing Centre
Closed linear Tissue Processing System with 15 stations for rapid dual sample processing. Parallel processing of two independent paraffin embedding programs
TES Valida
Paraffin sample embedding station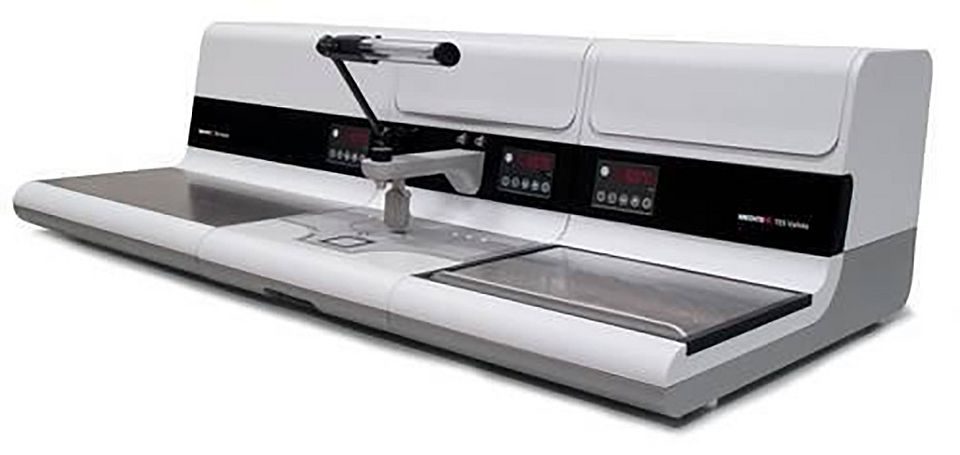 Microm HM 340E & Microm HM 355S
Electronic rotary microtomes.
Electronic rotary microtome for formalin-fixed paraffin embedded tissue sectioning
- Peltier-cooled specimen clamp
- Zero-orientation head
- Section thickness ranging from 0.5 to 100µm
- Temperature controlled water bath included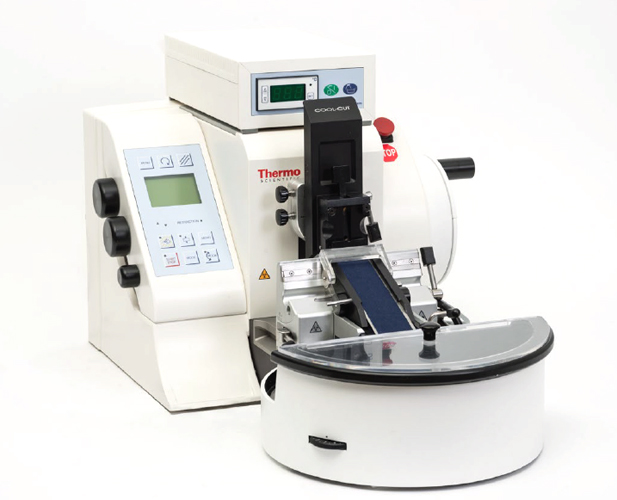 Microm HM 430 Sliding Microtome
Manual sliding microtome for formalin-fixed paraffin embedded tissue sectioning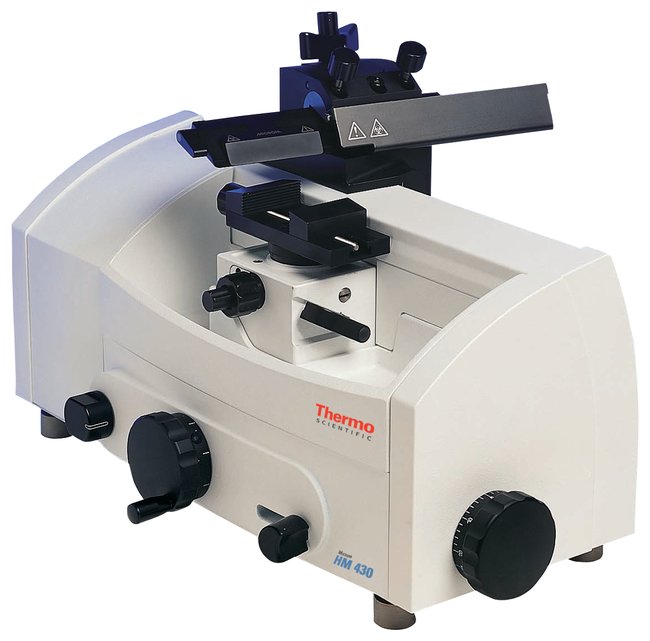 36 Core Tissue Microarray
A tissue microarray is a fairly recent high-throughput application that allows researchers to test hundreds of tissue samples with antibodies of their choice at once.
The HCF offers now the service to built-up 36 core (2mm) TMA using FFPE samples of your choice.
HistoGel warming plate
The HistoGel warming plate is essential to encapsulate and retain even small, friable and viscous specimens during histological processing. This device allows for the correct warming of the Richard-Allan Scientific™ HistoGel™ Specimen Processing Gel.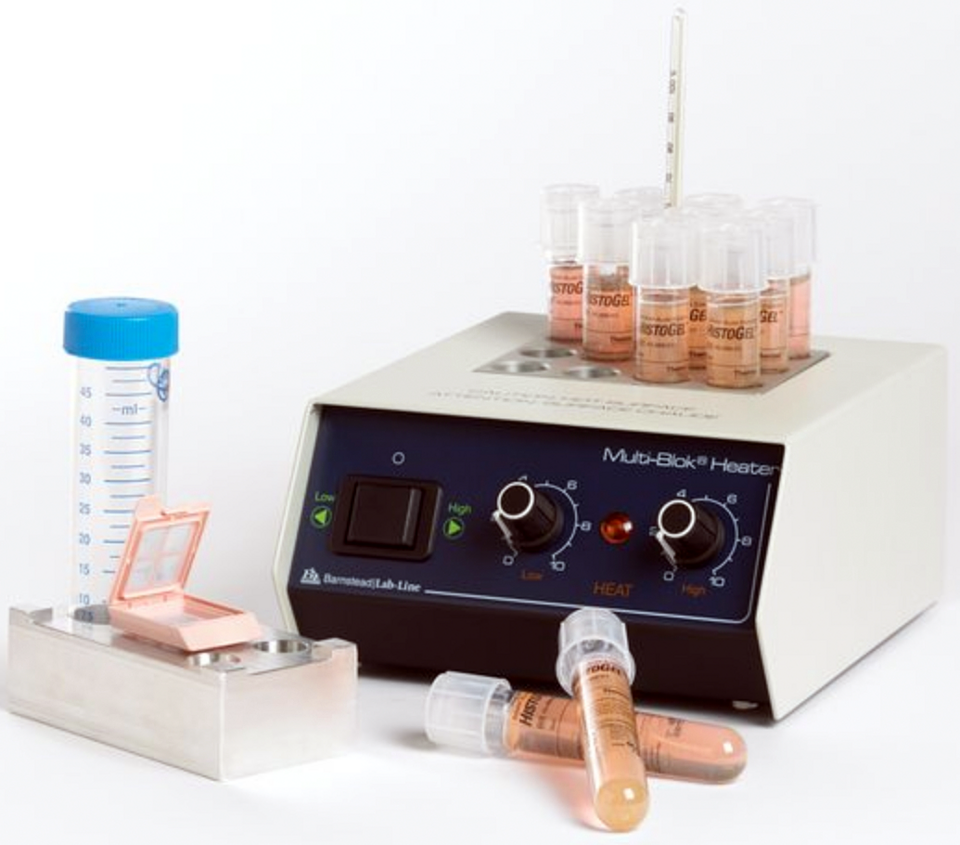 Leica Cryostat CM1950
Two cryostats for frozen OCT embedded tissue sectioning
- Quick freezing system
- Safe and easy blade handling
- Automatic and manual sectioning
- UV-C light decontamination system
- One also equipped with the tape-transfer system for delicate tissue sectioning and collection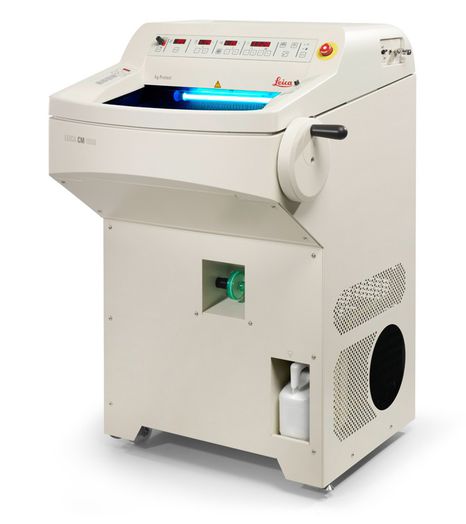 Leica VT1200 S
The vibratome Leica VT1200 S is designed to meet the highest sectioning demands for cutting fresh and fixed tissue.
To achieve sections of the highest quality that retain viable cells on the section surface, the vertical deflection of the blade can be measured by Leica's Vibrocheck™ measurement device and minimised with the innovative blade holder.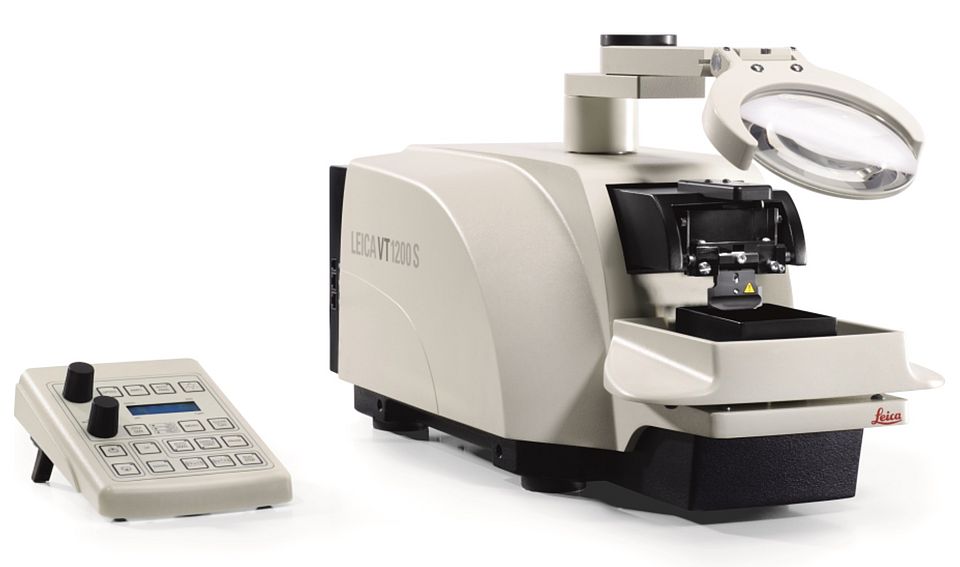 Roche Ventana BenckMark ULTRA
Fully automated IHC/ISH slide staining instrument.
Unprecedented workflow IHC, ISH, SISH, Dual Stain and FITC slides can be processed simultaneously, improving turnaround times. The fully automated workflow enables processing of 90 slides in 8 hours, or 120 slides with an overnight run. Real-time remote monitoring and technical assistance
H&E stain (COT20 linear stainer)
Continuous linear stainer set-up for the hematoxylin and eosin stain.
Hematoxylin and Eosin staining is one of the principal stains in histology and it is the most widely used stain in medical diagnosis.
The current protocol makes use of Papanicolaou's solution 1a Harris' hematoxylin solution and a mixture of Eosin and Erythrosin B.
Tissues stained by this method show:
Nuclei in blue/purple
Cytoplasm in red
Mitochondria in pale pink
Safranin O stain
A manual slide staining station with all the reagents to perform the Safranin O stain is available.
This method is used for the detection of cartilage, mucin, and mast cell granules.
The cartilage and mucin will be stained orange to red, and the nuclei will be stained black. The background is stained bluish green.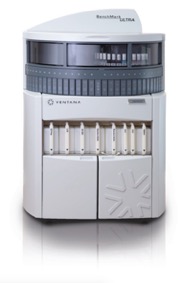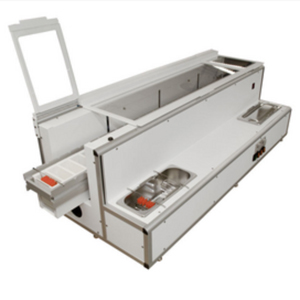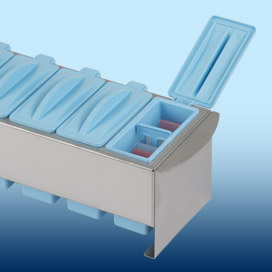 ---
Microwave Tissue Processor
KOS microwave tissue processor
Multifunctional microwave tissue processor. Protocols preloaded for rapid bone decalcification, special stains, time and temperature controlled antigen retrieval, gross hardening and fixation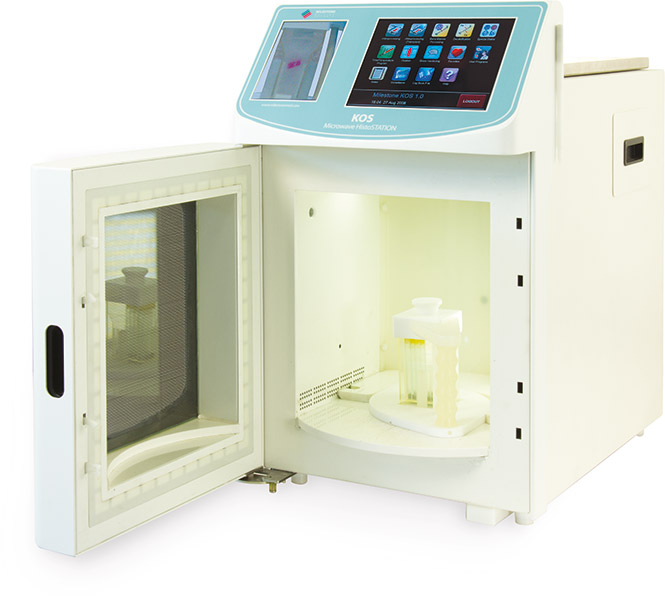 SlideMate AS & PrintMate AS
The SlideMate AS and the PrintMate AS are a slide printer and a tissue cassette printer respectively, which will avoid mislabelling, and streamline your labelling process by printing slides and cassettes on-demand. The two printers will be connected to a PC and will use the same software for the sample registration and an easy sample tracking.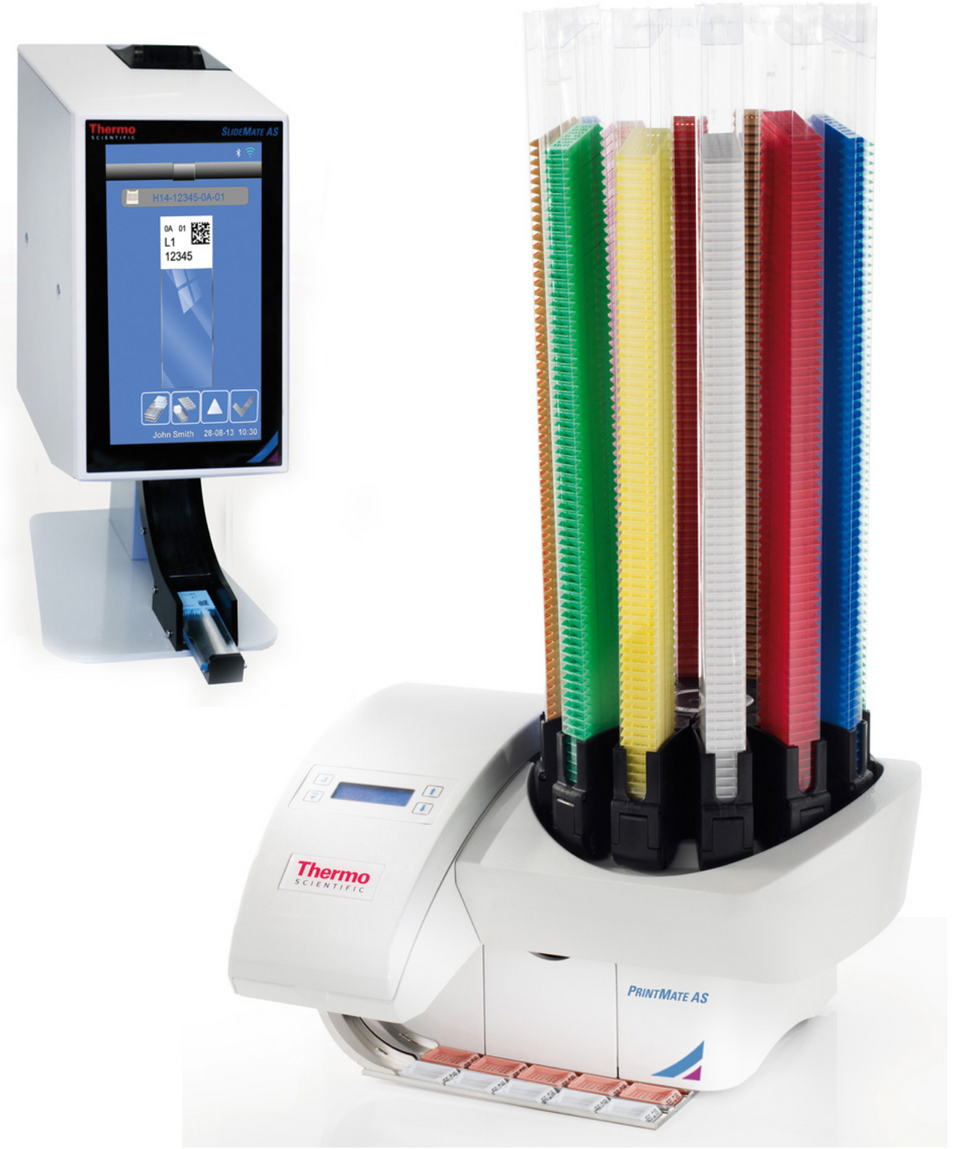 ClearVue Coverslipper
To boost speed and accuracy by automating the coverslipping workload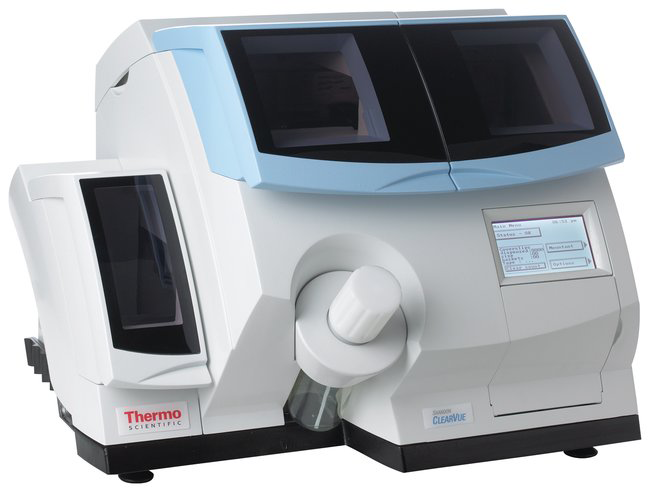 ---
Slide scanner and image analysis software
Hamamatsu Nanozoomer S60 & Indica Labs HALO
The NanoZoomer S60 is a scanner that convert glass slides into high-resolution digital data by high-speed scanning.
The new slide scanner is particularly suitable for batch acquisition (up to 60 standard slides per run) of tissue slices stained by chemical dyes or by immunohistochemistry. It is also equipped with a standard fluorescence lamp that allows for the acquisition of fluorescent assays in the 3 standard colors (DAPI, FITC, TRITC).
HALO is the gold standard image analysis platform for quantitative tissue analysis in digital pathology.
With unmatched ease-of-use and scalability, powerful analytic capabilities, and the fastest processing speeds available for digital pathology, pharmaceutical, healthcare and research organizations worldwide are using HALO for high-throughput, quantitative tissue analysis in oncology, neuroscience, metabolism, toxicology and more.
Brochure