Our Mission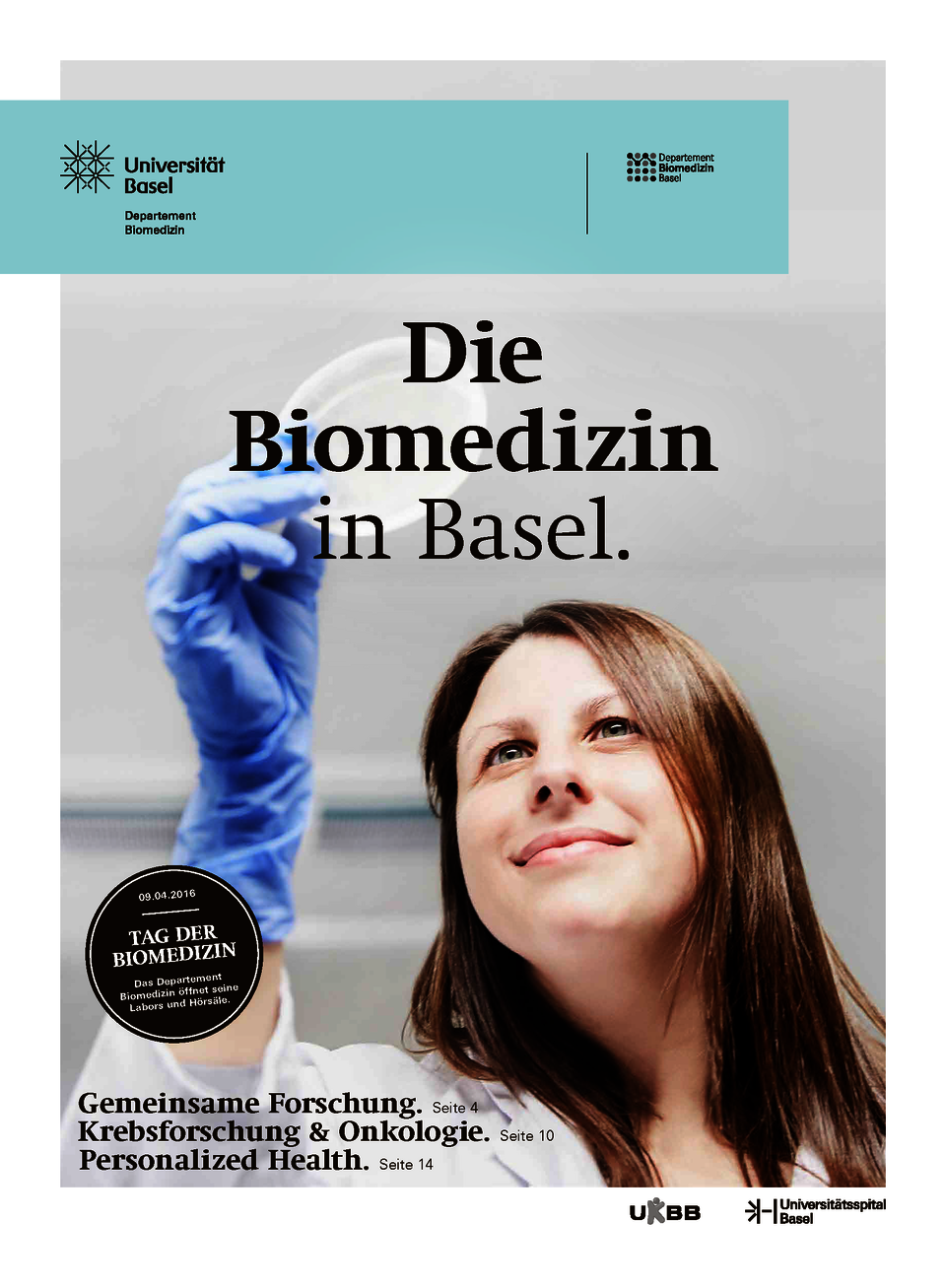 The Department of Biomedicine is a joint venture of the University of Basel and the University Hospitals Basel. It unites basic and clinical scientists to advance our understanding of health and disease and to develop pioneering therapies benefiting the lives of patients in areas of unmet need.
The Department fosters curiosity-driven and interdisciplinary science, providing a stimulating environment to train the next generation of scientific leaders in all areas of biomedicine. With state-of-the-art facilities and a cutting-edge research environment, it nurtures a spirit of innovation.
The Department is strategically situated in the heart of Basel in close vicinity to the university hospitals, to other academic and industrial biomedical institutions, contributing to one of Europe's top life science hubs.