Our Mission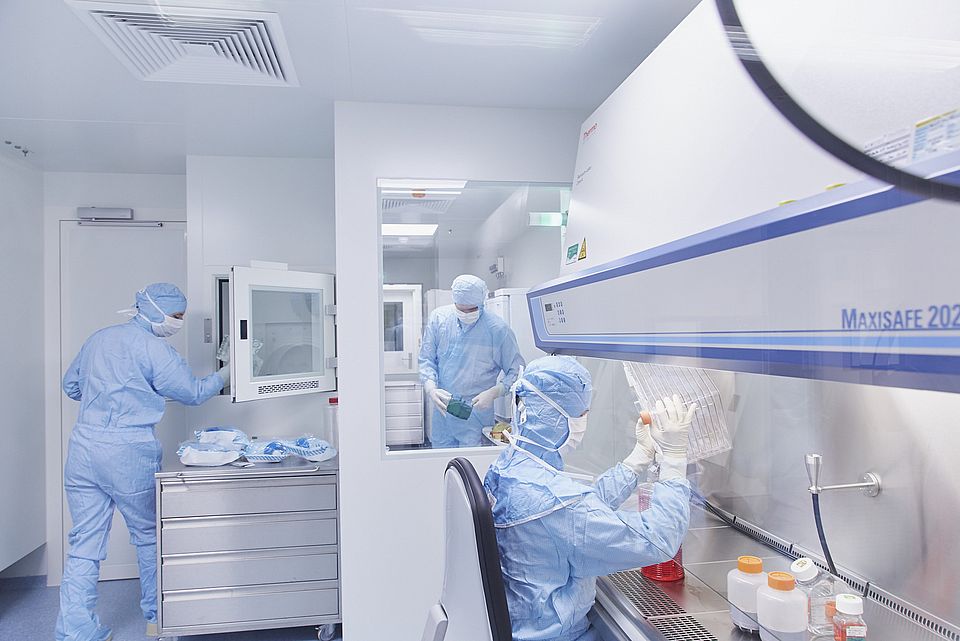 The mission of the Department of Biomedicine (DBM) at the University of Basel is to promote integrated research excellence in biomedical science. We emphasize research in neurobiology, infection and immunity, cancer, and stem cell biology and regenerative medicine. The DBM provides a stimulating environment with state-of-the-art facilities, enabling biomedical research of the highest quality, while also training the next generation of leaders in basic and clinical research. Central to our mission, non-clinical and clinical scientists work side by side to foster a translational environment across all of our disease-relevant scientific themes, benefiting the lives of patients in areas of unmet need.
The Department of Biomedicine (formerly "Department of Biological and Clinical Sciences") was founded in the year 2000, with the idea to create a department that unites the entire laboratory research of the Faculty of Medicine. The founding members in the year 2000 were the University of Basel, the University Hospital Basel, and the University Children's Hospital Basel. The intention was to abolish the barriers and intensify the interactions between the "pre-clinical" and "clinical" research units and to promote excellence in bio-medical research. To reflect the tight connection between basic and clinically oriented research, we adopted a new name, "Department of Biomedicine", which since December 2007 replaces our previous name.

To define the direction, in which future investments should be made, the Faculty of Medicine designated five key (focal) research areas, of which four, Oncology, Immunology, Neurobiology and Stem Cells and Regenerative Medicine, are represented in the Department of Biomedicine. By providing a bridge between basic science and clinical medicine, the Department of Biomedicine is an important component in the University of Basel's strategic plan for Life Sciences.
Key to the success of the Department of Biomedicine is the willingness of our scientists and clinicians to communicate and to strive for excellence. Several core facilities have been established, two of them as a joint venture between our Department and the Biozentrum from the Faculty of Natural Sciences; these provide access to key technologies, such as genomic micro-arrays and knockout mice. The Department's research groups obtain a large proportion of their research funds from competitive grants by foundations in Switzerland, the EU and other countries. More than 60% of the members are supported by third party funds.The DBM with its five different institutes is situated in the heart of Basel in the vicinity to the downtown and the Rhine. You can reach us by plane (via EuroAirport Basel-Mulhouse-Freiburg), by train (via railway stations Basel SBB or Basel Badischer Bahnhof) or by car.