Education at Glance
The DBM takes part in various degree programs offered by the Biozentrum (Faculty of Science) and the Faculty of Medicine of the University of Basel.
Within the DBM, basic scientists with a degree in Biology as well as in Medicine interact closely with clinical scientists working in the close-by hospitals. The research labs offer opportunities for Master, PhD, and MD-PhD students to gather practical and theoretical skills and perform their thesis in the biomedical research field.
Master in Biology
In tight association with the Biozentrum, Master students perform experimental work in one of the DBM's research labs. Because the Graduate Program is run by the Biozentrum, the DBM supervisor of a Master thesis needs to be recognized as faculty representative by the Faculty of Science.
PhD in Biology
Students with a Master's degree in Biology or an equivalent degree (e.g. Diploma, EDA, and others) can perform their PhD thesis in the DBM. Every PhD student at the DBM enrolls his or her PhD within the International PhD Program in Biomedicine.
MD-PhD Program
The MD-PhD program offers a second-line graduate education in Biomedicine for talented medical students with an interest in experimental research.Every MD-PhD student at the DBM enrolls his or her PhD within the International PhD Program in Biomedicine.
---
News
Pursuing a career in Swiss academia: Measures for the coming years
As you all know, pursuing a career in academia has become increasingly difficult. For this reason, the Federal Council recently released a set of measures for the coming years (see bit.ly/1mIK2cn). One of the most important measures proposes an increase of the number of assistant professor positions with tenure track in Switzerland (see measure in Chapter 6).
News
NEW PhD Documents!!
Please pay attention to:
- New: mandatory course on Research Integrity: see Curriculum
- New Doctoral Agreement Form: see
- NEW: PhDs who end their doctoral relationship have to sign the Withdrawal form
News
---
GRACE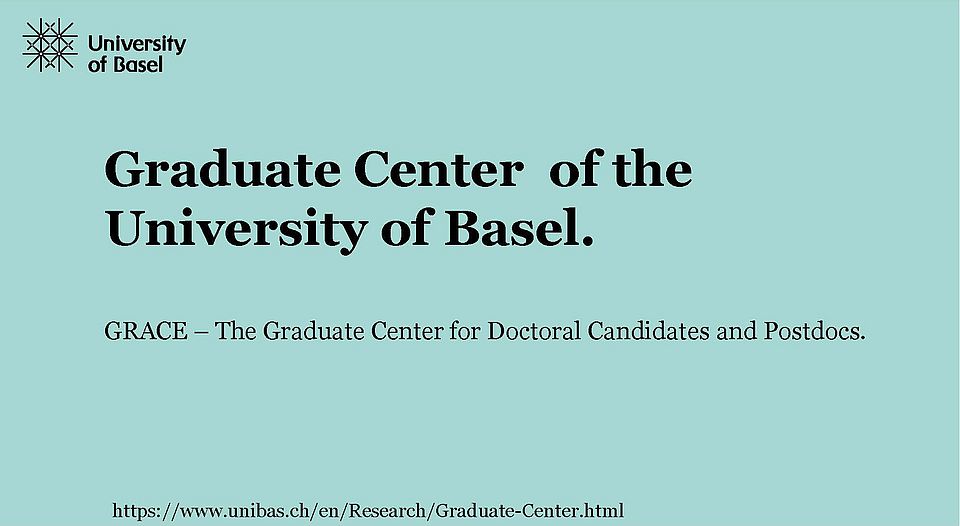 GRACE, the Graduate Center of the University of Basel is a central platform for informations in particular for postdocs.