Yves Hartmann
Technology / laboratory / infrastructure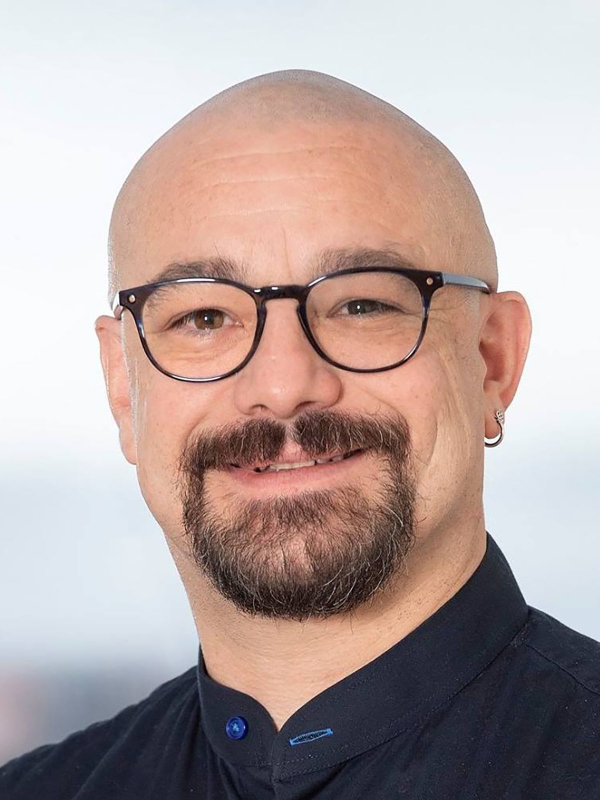 Medizinische Fakultät
Zentrale Dienste DBM Hebelstrasse
Technology / laboratory / infrastructure
Departement Biomedizin
Zentrale Dienste DBM Hebelstrasse
Hebelstrasse 20
4031 Basel
Schweiz
Chief Safety Officer
Coordination of the areas of
occupational safety & health protection

biosafety

chemical safety

radiation protection

laser protection

hazardous waste disposal

dangerous goods

fire protection

security.
Internal "single point of contact" for the :
House representatives of these safety areas

house directors

management team

research group leaders and

employees.
First point of contact for external bodies such as the
coordinator of occupational health and safety at the University of Basel (UniBas),

Safety & Environment Department of the University Hospital Basel (USB),

Occupational Health and Safety Office of the University Children's Hospital Basel (UKBB),

cantonal and federal authorities (KCB/AUE/AWA/SUVA/BAFU/BAG/SECO).
Support of expectant mothers and research group leaders in defining the necessary maternity protection measures.
Leads the DBM's internal cross-site crisis management, e.g. during a pandemic.