DBM PhD Scientific Retreats
The DBM is a scary place. Only some time after we, the students, join it we realize how big it actually is, with its close to 60 research groups focused on 4 focal areas at 5 different locations. Numerous seminars and lectures are supposed to help us through this jungle of labs and people, but this is often tough and not easy. That is why there was a need to create a department-wide student's club that facilitates knowledge transfer and communication among folks of our kind. And what better way is there to do scientific communication than going to a beautiful place in Switzerland and present our own data to fellow students.
With a retreat that is held by students, we can experience science in a comfortable way that allows questions, discussions and comments free of potential formal insecurities. Moreover, it is a great opportunity to obtain an insight into less familiar research fields and techniques, which may even be able to help our own project. And in addition, this event will be an excellent platform to form new collaborations in form of knowledge, methodological and technical transfer.
For this reason we organize on a yearly basis a Scientific PhD Retreat to which every PhD student at the DBM is invited to participate.
See you soon!!
The DBM PhD Club
6th DBM PhD Scientific Retreat 2018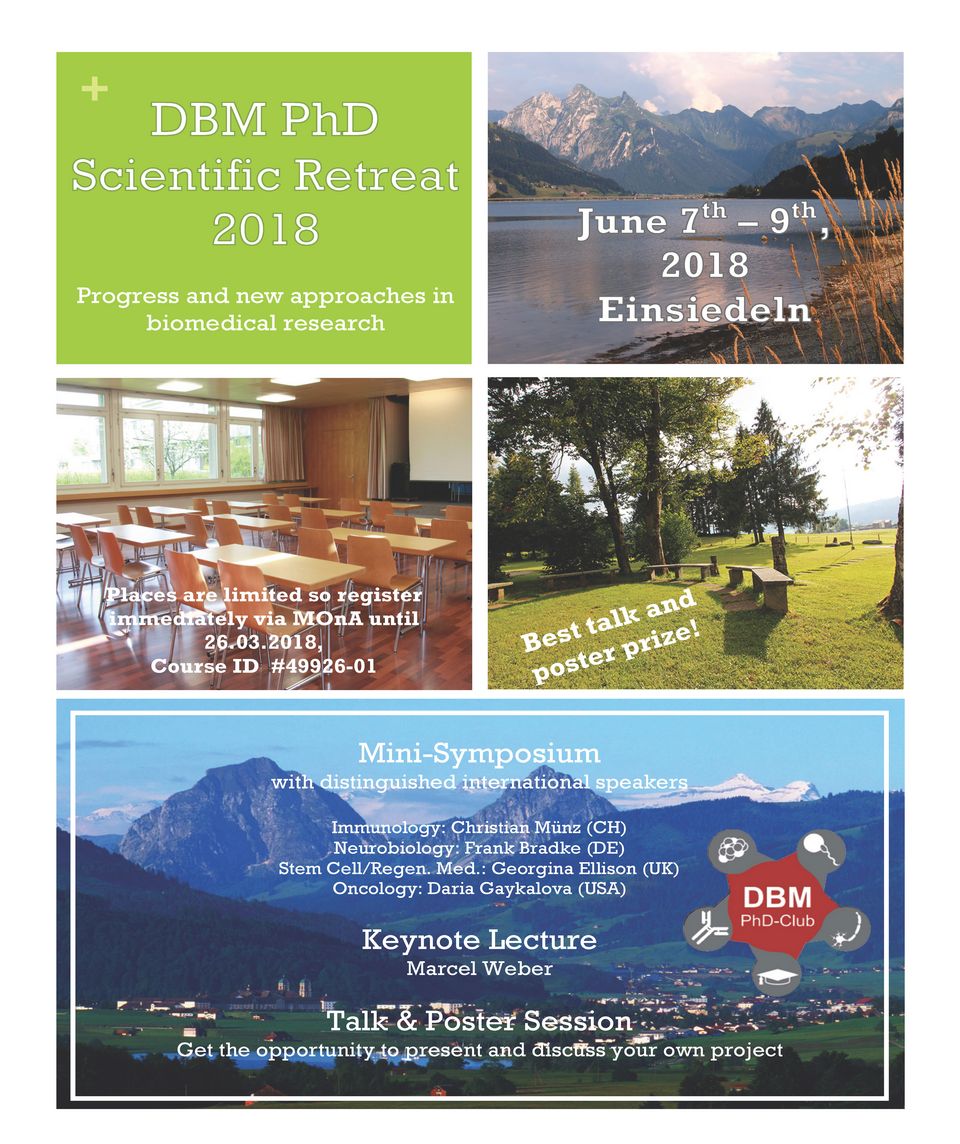 This year's DBM Scientific Retreat took place from Thursday 7th until Saturday 9th of June in Einsiedeln, Hotel Allegro (canton Schwyz).
This was a great opportunity to meet the PhD colleagues from all of the five DBM locations. Also, every participant presented his or her project by either a talk or during one of the poster sessions.
We had also this year a Mini-Symposium with remarkable speakers from all four focal areas:
We had a great time together and we are looking forward to the next year event.
Your PhD Club
5th DBM PhD SCIENTIFIC RETREAT 2017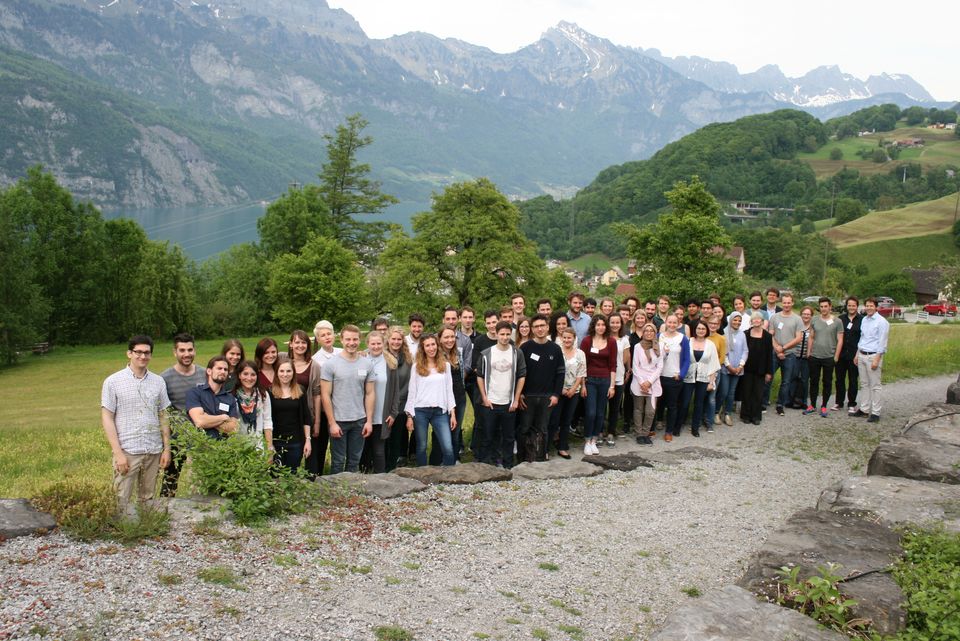 In 2017 the 5th Scientific PhD retreat took place in the in Quarten high above the Lake of Walen from May 18-20. 54 PhD students participated in this year retreat.
Marcel and Simon made very nice pictures
Sabine Winkler wrote a nice report
Your DBM PhD Club
Sandro Nuciforo, Madleine Vollmer, Sabine Winkler, Simon Schwarz, Daria Monogiou Belik, Lukas Enz
4th DBM PhD SCIENTIFIC RETREAT 2016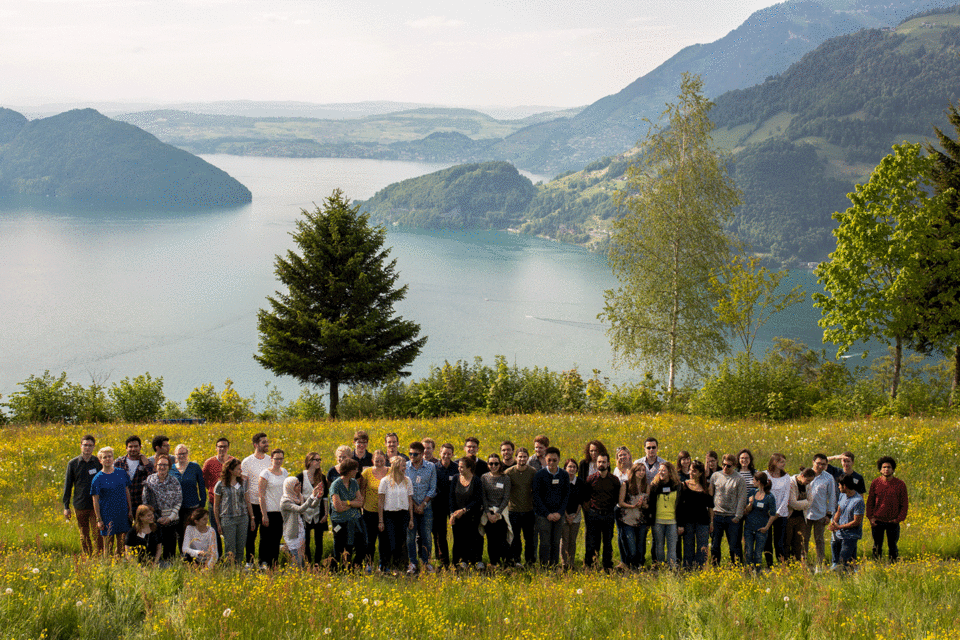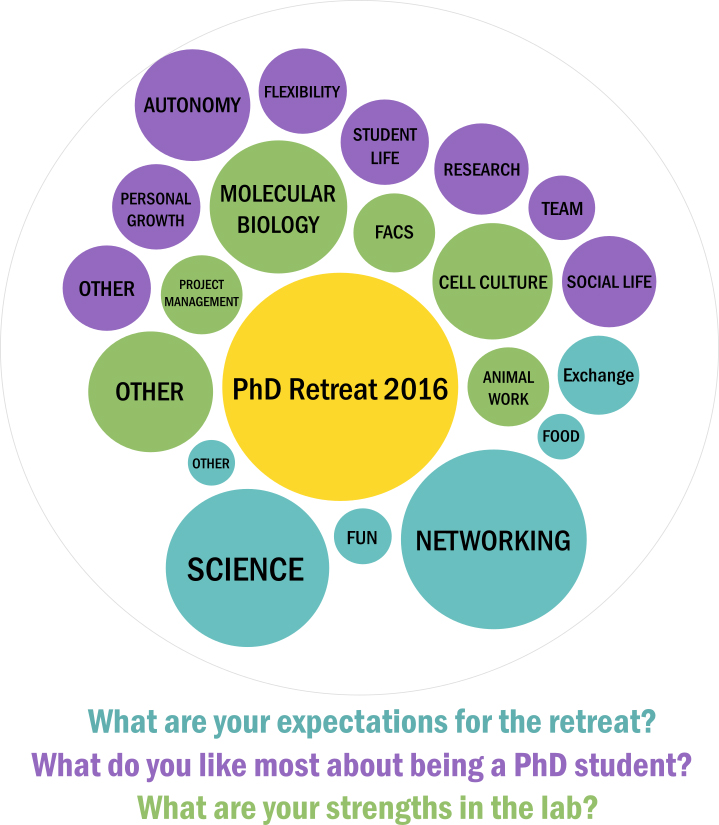 In 2016 the 4th Scientific PhD retreat took place in the Hotel Seeblick in Emmetten high above the Lake of Lucerne from May 26-28. 51 PhD students participated in this year retreat.
Ronny Nienhold made very nice pictures and Sabine Winkler wrote the report.
Your DBM PhD Club
Katharina, Vincent, Ronny, David, Flurina, Madleine, Sabine and Hong Ying Teh
3rd DBM PhD SCIENTIFIC RETREAT 2015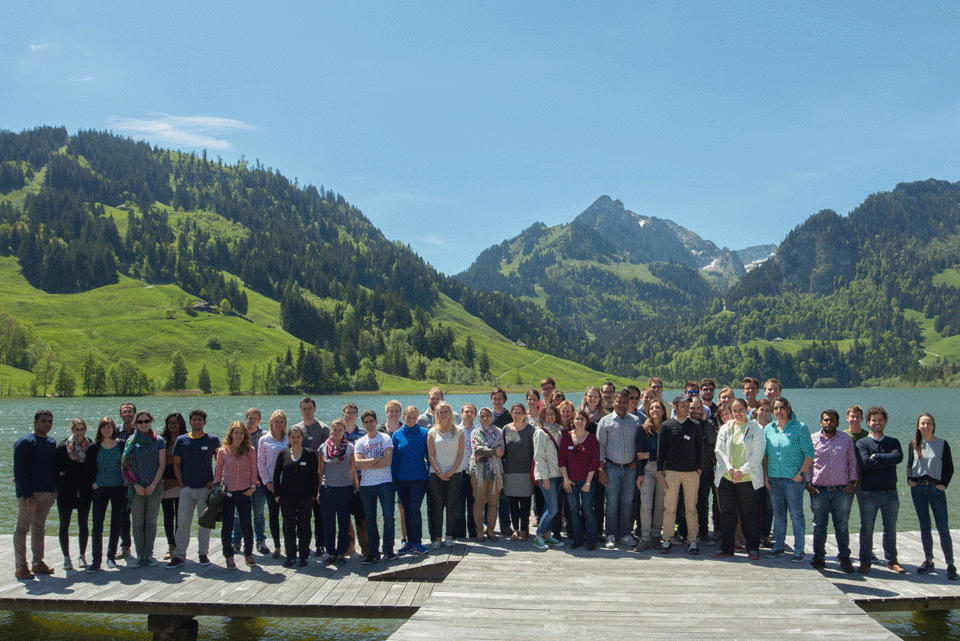 The DBM PhD retreat is a yearly event organized by PhD Club for PhD students of the Department Biomedizin (DBM), where participants have the opportunity to train the presentation skills and to discuss their own work.
This year's retreat took place on 28th - 30th of May in the Hostellerie in Schwarzsee, FR. The weather was perfect from the very beginning, when 50 participants reached the 4-star hotel after a 3-hour bus ride. The program of the first day started soon after arrival with a Neurobiology session, which consisted of three presentations given by PhD students.

Ronny Nienhold made a very nice summary of this retreat.


Your PhD Club
Anna, Basia, David, Flurina, Kata, Konstantin, Ronny, Vincent
2nd DBM PhD SCIENTIFIC WINTER RETREAT 2014

Dear all,
The last DBM PhD Scientific Retreat took place from Thursday-Saturday January 16th-18th 2014 in the Hotel Viktoria in Hasliberg.

During these three days PhD students, MD-PhD students and Master students from all the five DBM locations had the possibility to interact with each other and to get a big overview of the different scientific topics investigated within the department. This event was a great opportunity for everyone to actively present their work and promote themselves within the student's community of the DBM.
The two first days of the retreat was dedicated to science, with selected 15 minutes talk based on an abstract submission. In addition, all other participants presented their project with a poster.

Hong Ying Teh made a very nice summary of this retreat.


Your PhD Club,

Anna, Carlos, Fabrizio, Frédéric, Kea, Konstantin, Maren, Vincent