DBM Postdoc Club Happy Hour
generally every last Wednesday of the month
6:30-8pm
at the KaBAR
Due to public holidays or other events, our Happy Hour event may be postponed in individual cases. An invitation e-mail will be sent out prior each event that will be organized.
All DBM postdocs are invited to join us for this social event and for a free drink.
Come by, extend your network and enjoy the time together!
We are looking forward to meeting you all.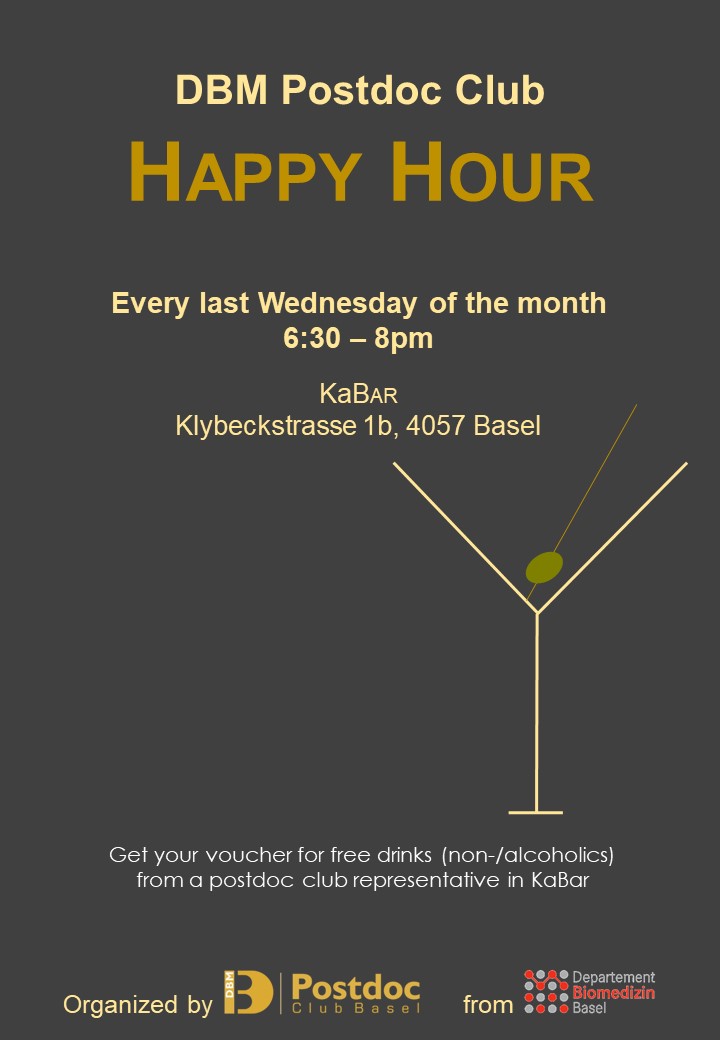 Happy Hour January 2020
Next Happy Hour will take place on January 23 at 18:30h in KaBar.
Looking forward to seeing many of you!