Flow Cytometry Facility - Cell Sorters
The cell sorting on BD FACSAria III sorters is a specialist-assisted service, while independent sorting is possible on BD FACSMelody after training.
Please get in touch with the DBM Flow Team flowteam-dbm@clutterunibas.ch in advance if you plan experiments involving cell sorting.
BD FACSAria – two at each site
At our Hebelstrasse site, we have two BD FACSAria cell sorters: BD FACSAria SORP with five lasers (355nm, 405nm, 488nm, 561nm, 640nm) and 18 fluorescence parameters, which matches our Fortessa analysers and BD FACSAriaIII with four lasers (405nm, 488nm, 561nm 640nm).
At the Matenstrasse site, we have a four-laser BD FACSAriaIII (405nm, 488nm, 561nm, 640nm) and a three-laser BD FACSAriaII.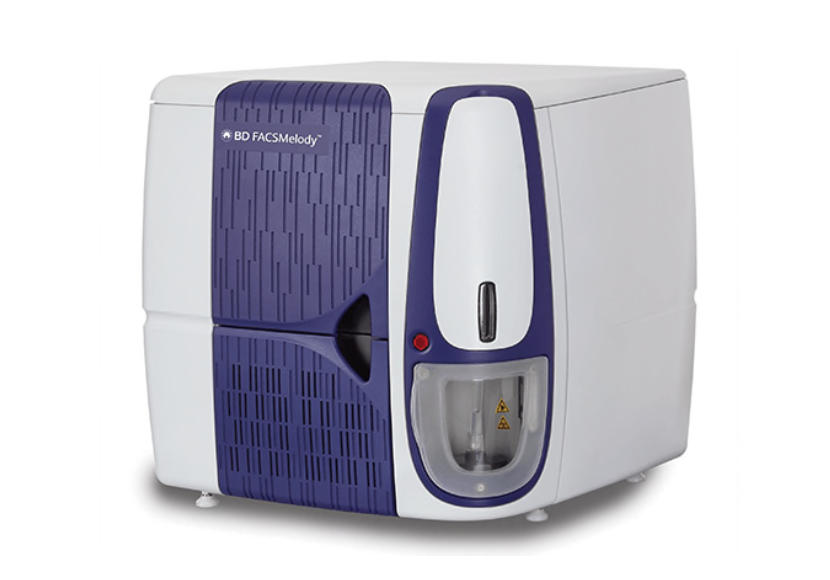 BD FACSMelody
This user-friendly instrument is the only self-run sorter in our facility. It has nine fluorescence detectors and does not have a red laser (405nm, 488nm, 561nm). Both small and medium-sized particles can be sorted into tubes or plates. The intuitive and easy-to-learn software FACSChorus™ leads the user step-by-step into a streamlined workflow for setting up a sorting. This system anticipates potential issues and identifies the causes, guaranteeing the quality of the unsupervised sorts. Individual use is possible 24/7 after training.