Flow Cytometry Facility - Cell Sorters
The following cell sorters are available for DBM internal and collaborating researchers. In general the cell sorting is performed as a service, conducted and monitored by an operator. However it is also possible for researchers to get trained on the FACSAria III cell sorter.
Please contact the flow cytometry facility staff if you would like to do a cell sorting, or if you have any other questions regarding the services provided. The potential availability of a cell sorting slot may be checked out by visiting the IRIS reservation website.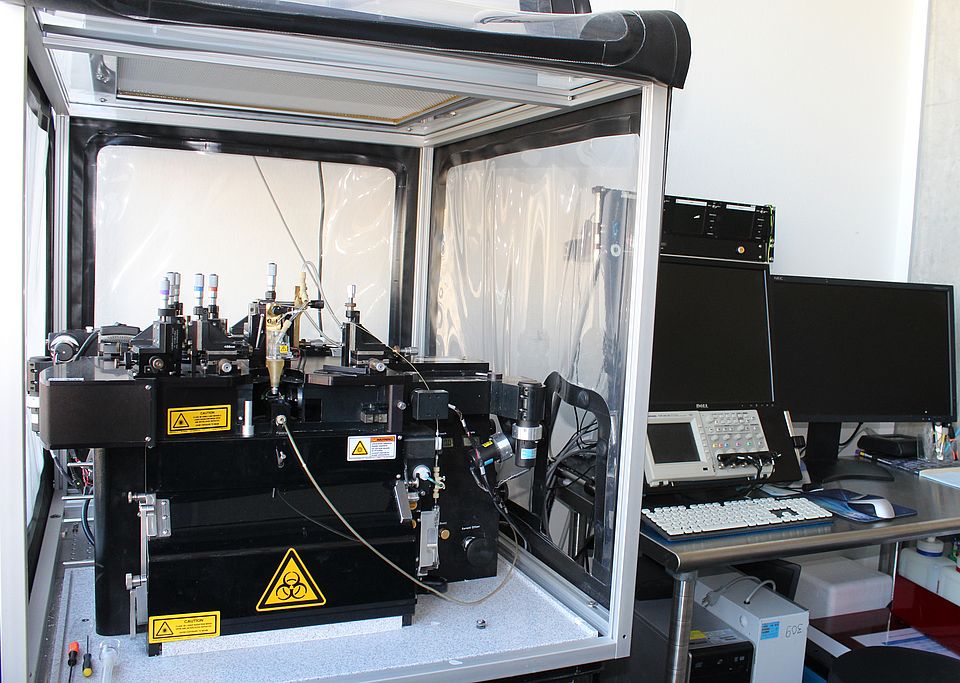 BD Influx
Two BD Influx cell sorters, one with four laser, fifteen parameters, one with five lasers, twenty-four parameters, respectively, are available for use. The Influx is a so called "jet-in-air" sorter that makes it slightly faster compared to cuvette based sorters such as the FACSAria. The Influx is therefore particularly well suited for the throughput of larger sample volumes.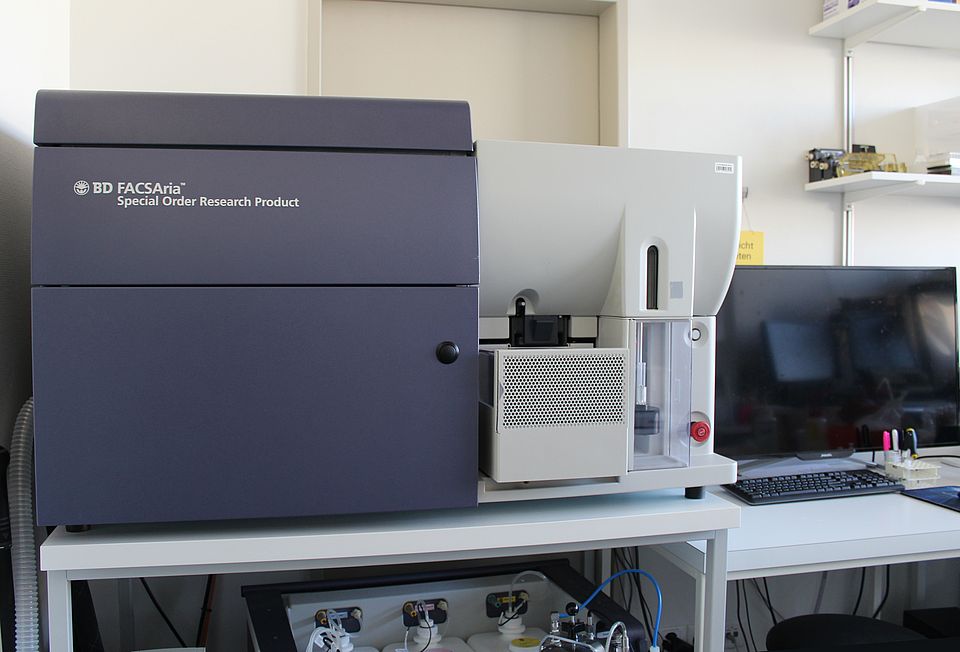 FACSAria lll
Two BD FACSAria cell sorters are available for use. One with four lasers, seventeen parameters, and one with five lasers, twenty parameters. As a cuvette based cell sorter, the Aria is in general slightly slower compared to "jet-in-air" sorters such as the Influx. However, the cuvette design makes it more sensitive for detecting low level fluorescence and thus makes it better suited for some multi-colour experiments.