Basel Postdoc Network Meeting 2021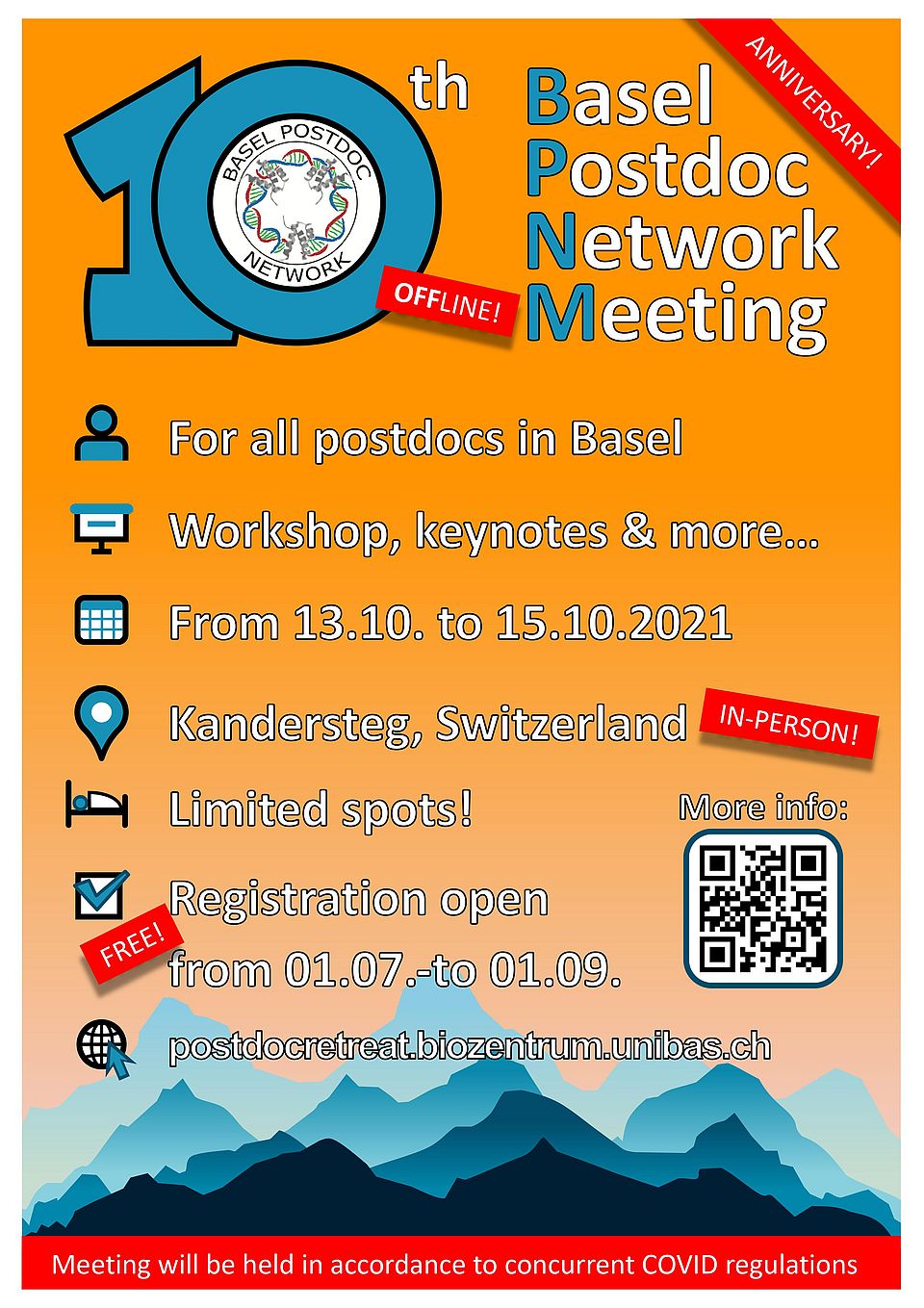 We are happy to announce that the registration is now open for our forthcoming 10th Anniversary Basel Postdoc Network Meeting, which was postponed from last year. The meeting will take place on the 13th – 15th of October 2021 at the Belle Epoque Hotel Victoria in Kandersteg. For more information, please visit our homepage and see the flyer.

Furthermore, we are happy to announce that we will host a Science Storytelling Workshop on the 12th October in Kandersteg for 10 participants of our Basel Postdoc Network Meeting, sponsored by Karger.

FYI: we are planning for a face-to-face meeting with all the necessary and effective covid-19 precautions related to the public gatherings.

Please register until 1st September and, be part of the special anniversary event, and please share the information with colleagues.
Basel Network Organizing Committee, 2021