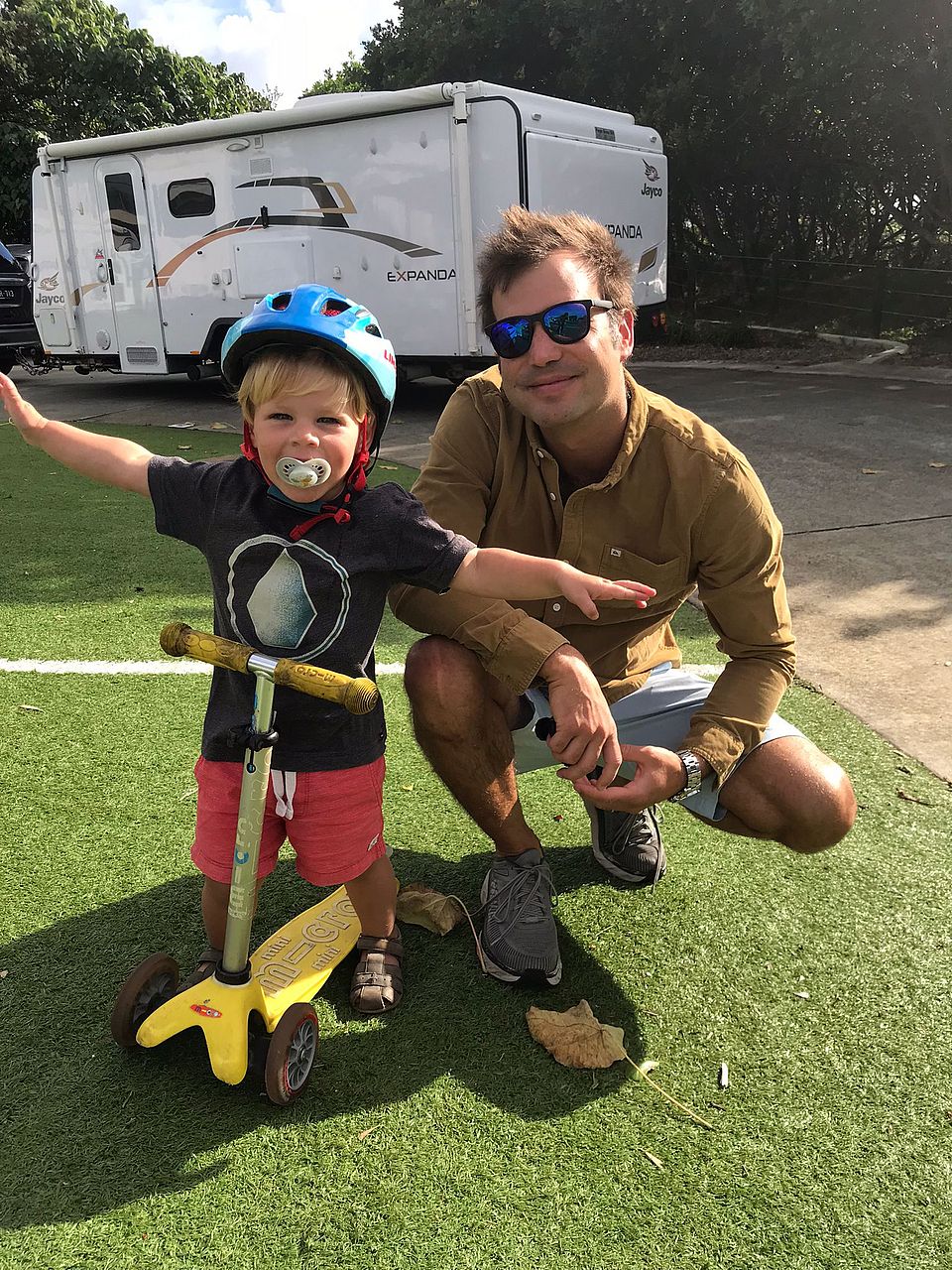 "I knew for quite a while that I will need knee replacement surgery somewhere in the future when I have had a major sport accident in 1999 with consecutive complete removal of my medial meniscus. In 2017 I was diagnosed with OA. I was very glad, given my young age, that there was a new alternative to the knee replacement surgery available. I am well aware that conventional knee replacements don't last very long. Even just gaining some time until I will need an artificial knee replacement was already a good strategy for me at that time.
Shortly after N-TEC, I could walk again without pain. I can swim, ride a bike and even play some low impact sports with my three little boys. In the last 4 years I had a few short pain episodes but overall I am very thankful that I can live my daily life without the constant pain in my knee like in mid 2017. It is amazing to see, and in my case also feel, how the orthopaedic research has advanced in recent years."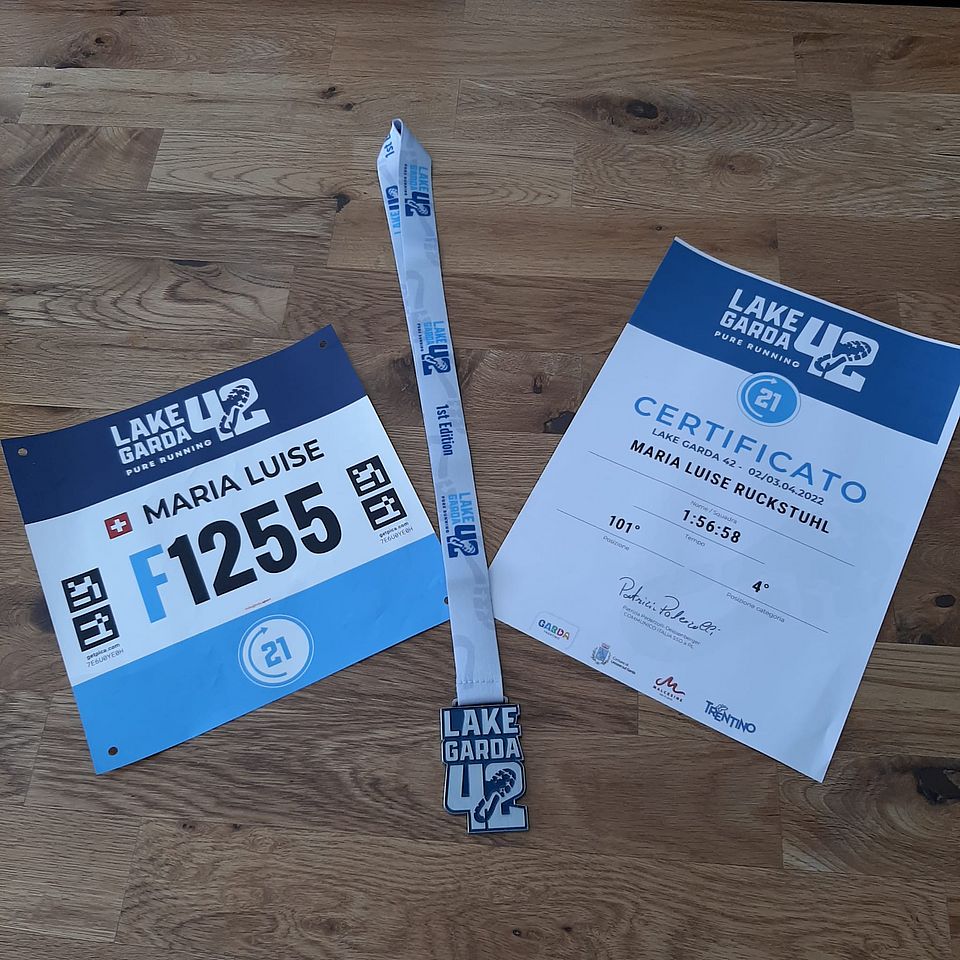 My name is Marlies Ruckstuhl and I am 55 years old. I work as a secretary in a small company. I am a very sporty person. In my free time I like to do things like: running, skiing, cycling, trail running in the mountains, fitness, etc. I have three grown-up children (27, 26, and 24 years) and I have always spent a lot of time with them doing sports. On occasion, we still go jogging, hiking, or skiing.
Due to an accident (a fall on ice/slippery fog) I damaged the cartilage in my left knee – and I had pain every day. I struggled to do the housework, sitting on the office chair for a long time, was torture. I had to give up sporting activities. My quality of life suffered significantly.
The nose biopsy was a minor procedure that went successfully (like a dental treatment). The procedure was done in the morning, and I went back to my office in the afternoon. The nose felt normal after two or three weeks.
The knee surgery (May 2017) took place on a Friday without any complications. I was able to leave the hospital on the following Monday. The wound healed perfectly. Today, a small scar reminds me of this operation.
My recovery went well. From my point of view, it took a lot of patience, which I lacked from time to time. I wanted to get back into sports as soon as possible, do my housework quickly and feel comfortable in the office.
With good physiotherapy and a strong will, I was able to build myself up again. I also used home remedies like: Quar wraps, cabbage wraps and ice baths. I was able to start running again after about a year. In the winter of 2018/19, I went skiing in the mountains again. Today I move again as before: pain-free and unrestricted. Today I can do (almost) everything again. I take part in running events such as half marathons, trail running, etc.. It's pure joy of life. I am so grateful.
I finally came to this study through my dentist, or rather my dentist made the first contact with Basel. The serious clarifications, after answering many questions, I was finally accepted into this study and within a short time I was called up for cartilage removal and the operation could be carried out. I was well looked after during the operation. Checks were carried out and all questions were answered immediately. The whole team at Basel worked excellently and competently. My quality of life has returned. A big thank you to the Basel team, who did a great job. BRAVO!
I would recommend this knee operation to all young people. Before this study, two doctors told me I had to have a new knee joint. That made me angry. I did some research and fortunately came across this study. Using your own tissue (small part of the nasal cartilage) to repair cartilage damage is ingenious, i.e. no artificial parts in the body that have to be replaced after about 15 years.
I've been playing ice hockey all my life so when I had my bike accident in 2017, it had a huge impact on my life. Suddenly everything was a struggle and I was in constant pain. Unfortunately, there was too much cartilage damage for an arthroscopy to really help so I was referred to Dr Mumme who lobbied to include me into their N-TEC program as he felt that I was far too young (in my early 30s) to have to undergo a knee replacement, which was really the only other option at the time.

The procedures themselves were incredibly well organized and once the approval was received, I received treatment in only a matter of months. To my surprise, the operations themselves were relatively uninvasive – the nasal cartilage extraction was an outpatient procedure and the transplant into my knee was under epidural anaesthesia just a few weeks later. The first six weeks I couldn't put weight on my leg at all which was extremely challenging, but I was supported with physiotherapy and a passive exercise machine to gradually build up my leg movement.

Recovery was hard work at first, as the cartilage needed time to grow and develop within my knee. That said, my recovery progressed well, and I was relieved to eventually build the strength back and experience a better quality of life again. Although I may not be back to the same level of sport as I was before (ice hockey is a very physical sport and I don't want to risk further damage), I am extremely grateful to be able to be relieved of the pain I was in and to live a somewhat active life of someone in their 30s! This likely would not have been possible without this procedure.